These days' socializing has become an unavoidable part of our lives. Exploring new places, meeting new people is something we've started doing on a regular basis. These events have now become no less than a runway for every fashion lover. It's rightly said that' "first impression is the last impression," thus, making it really important to nail your look every single time! Every part of your ensemble must be in harmony with the others. It is needless to say that no look is complete without a perfect pair of shoes. Here are some stylish pairs that'll make you shine every time!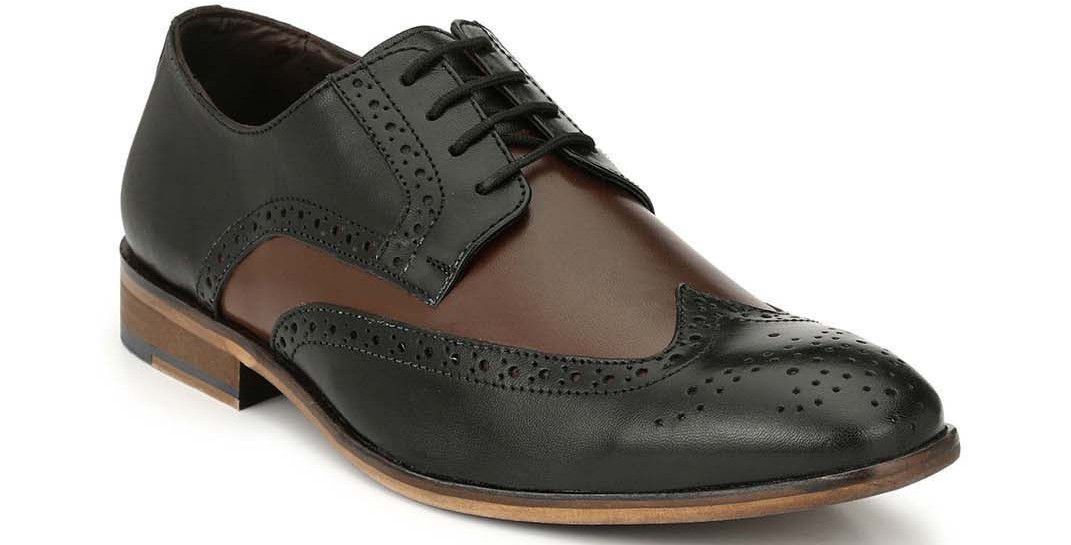 A stylish pair of shoes can totally re-invent your outfit and these dapper brogues are all you need for it. Pair these chic men's black brogues with your formal ensembles and create a striking look. Their quintessential design paired with the color black makes them a forever trending choice. They are crafted with superior quality material and designed keeping in mind our diverse clientele.
If you like to keep things a little colorful and want to break away from black then this pair is a "must-have." These brown contrast black brogues are perfect for all the fashion forward men. Bring out your black and brown ensembles and club them with this stylish pair. Spending on such stylish pair of shoes is always a great investment. Classy styles go a long way!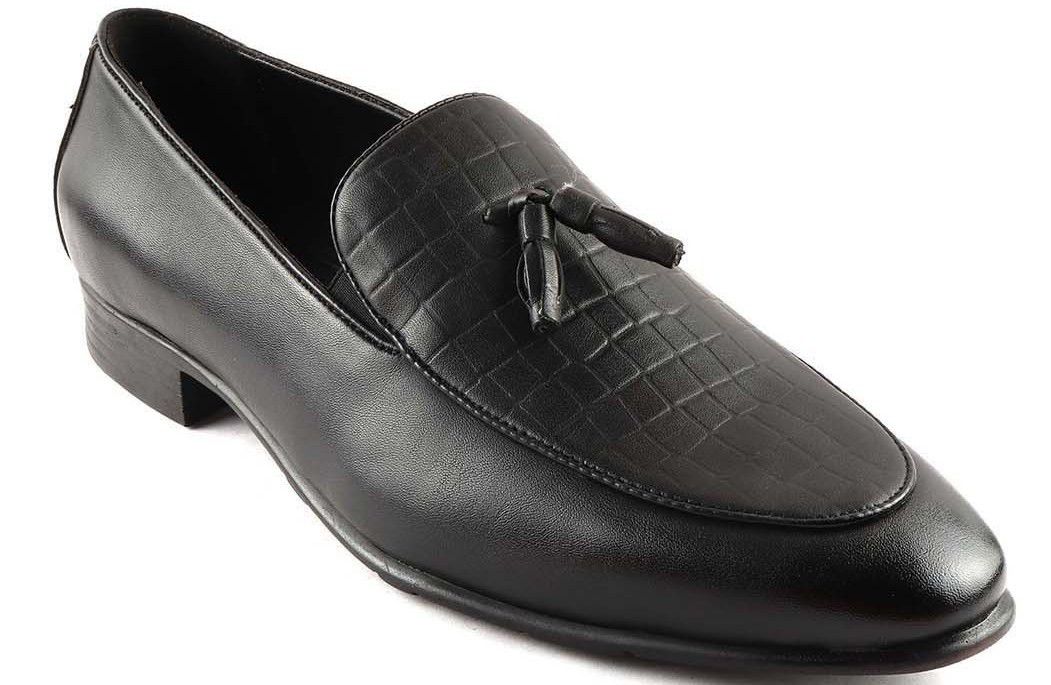 Another one from our bevy of dapper shoes is this pair of tasseled black formal slip on shoes. This versatile pair is match to your formal as well as semi-formal attires. It's textured top and tassels add that extra chic to your look making you even more stylish.
Shop brogues shoes online and incorporate elegance to your wardrobe and never have a dull fashion moment! Log on to our website www.sanfrissco.com and explore many more styles!