Sneakers are an inevitable part of our wardrobe. Ever since their inception, there have been tremendous evolutions in their style and feasibility. From being an all-sport shoe to becoming one of the most versatile pieces in a man's wardrobe, sneakers for men have come a long way and we haven't found its replacement so far. The power of a good shoe lies in its functionality and versatility, and the way you style it, of course! Today we're talking about two such shoes that are timeless and have stood their ground strong amongst the many millennial trends – Sneakers and Loafers.
Brown sneakers are the most adaptable choice in this category. Since the neutral colour complements anything and everything in your wardrobe. Think of a blue denim-white shirt and a pair of brown sneakers for a casual day-out or black denim-printed shirt for a slightly elevated look, a movie-date apt!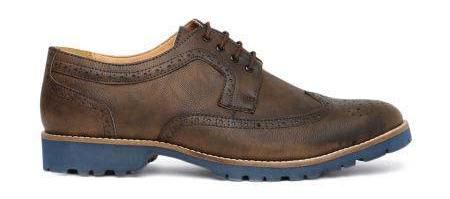 Loafers for men are although a dressy option yet they can be dressed down for casual events. Unlike formal lace-up shoes, there's no said rule to wear a loafer. They walk the fine line between formal and casual with quite a lot of options on the plate. These give you a lot of options to play around with your everyday wear and you can easily raise the bar with these stunners. All you have to do is find those perfect pairs that aren't too fancy, except if you're looking for one, and keep it restricted to neutral shades. Wedding season is right around the corner and dress loafers for men are a great choice to suit your traditional preferences.
We've seen a lot of B-town celebrities donning dress shoes with traditional/ ethnic outfits, a tassel loafer is a great pick for sherwanies and bandhgalas.

Check out these uber elegant options that are right up your alley this season!
https://www.sanfrissco.com/collections/loafers
https://www.sanfrissco.com/collections/sneakers
These are a few exemplary options for the fall/winter and wedding season ahead. With these smart, stylish and comfortable options there's sure no looking back. Invest in a versatile yet trendy pair that will complement everything and anything in your wardrobe! So don't wait, make a move.