When it comes to house parties choosing the right outfits can be tricky, a slip-up is just around the corner! Whether it's a friend's place or you are meeting new people, you probably want to dress to impress, without looking flashy or untidy.
However, dressing for house parties is not definite, of course, depending on the occasion or the people around you.
Considering an average style house party, following are some impeccable suggestions.
TOP
On occasions like a party, with more than 5 guests, you are supposed to wear a crisp shirt, slogan T-shirts and sweaters with no shirt underneath is a big NO!
Combine the shirt with a wool sweater or a casual jacket. Roll up your sleeves for a relaxed look and if you are wearing a semi-formal jacket, don't forget the breast-pocket handkerchief, small detailings do make a lot of difference.
Bottom
Opt for dark colors and tight cuts for the lower half of your outfit, they look more elegant instead of loose fits and lighter colors. Chino pants and a buttoned-up cardigan make a neat combo. You can also wear denim, but if the gathering is large always go for a sharper look, and trust us! You won't go unnoticed.
Shoes
Shoes have to be formal, not worn-out sneakers or something you wear daily, opt for a chic and classy pair. Matching to your clothing, there are a variety of styles you can select from like Chukka boots, leather slip-on shoes, men's sneakers available online, brogues, or oxfords. If you want to look elegant yet feel comfortable select men's slip-on shoes.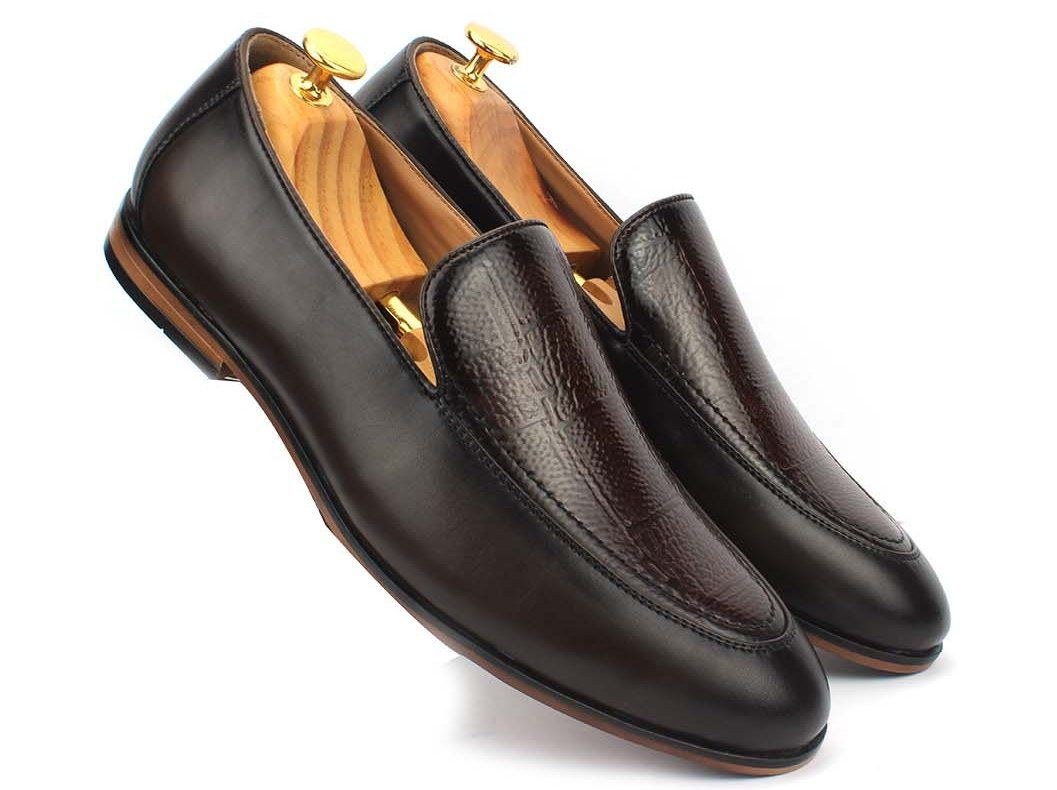 House parties are an intimate affair, but that doesn't mean you can't show your style. Dressing-up right gives you confidence and that reflects when you meet new people, you always want to give a lasting impression. Clothing is important but complementing shoes are a shoe-stopper. Sanfrissco.com has an exclusive collection of men's shoes online. Our designers are always creating shoe styles keeping the latest trends in mind. Men have ignored styling themselves for ages, they feel it's for women, but millennial men are trend-setters and it's time to revolutionize men's dressing. Celebrate yourself, dress up, and dress right.