Its rightly said," you look good, you feel good," and this is something that always works. Every time we dress up nice a wave of self appreciation and confidence runs through us, which make our day better even before we step out. And we believe in having a commendable sense of style and dressing up good every day. Your every day tread not only needs to be super chic but also super sturdy. So here we have for you some stylish footwear that'll help you ace your #OOTD every single time!
Here are 3 browns that you'll fall in love with!
Here's our high on style brown leather sneakers. Chic designing and superior quality material come together in this fashion piece. Your summer look book is incomplete without a pair so dapper. This versatile pair can be styled with shorts, chinos, denims and even trousers (if you like to play it bold). The white sole gives a fresh contrast and balances out the brown color, keeping the style summer friendly. Try them now if you haven't already!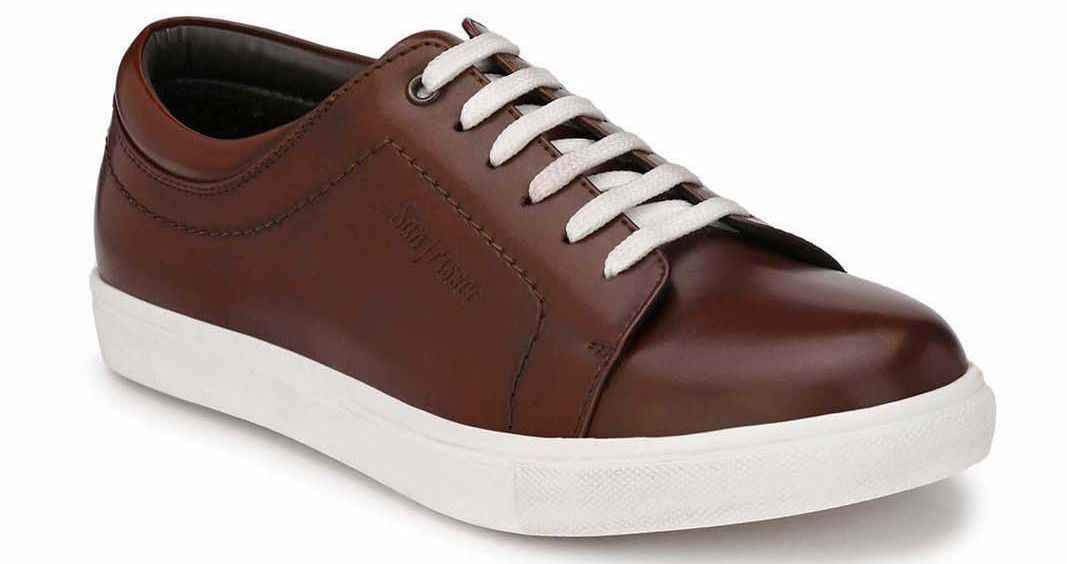 For the love of street style and being eccentric, we have these über cool high ankle brown sneakers for men. They are comfortable and stylish all in one. And don't worry of them becoming a fad, styles so awesome always trend. Curate a street style rugged look by styling them with denims. The bias zipper not only makes is aesthetically better but also helps give an awesome fit. Try the today!
If you like elegant and classy then this is your pair. Our deep brown men's tassel loafers are designed to upraise the style bar. This debonair pair is the perfect style addition to your wardrobe. They're everything a perfect pair of shoe needs to be, stylish, pocket friendly and sturdy!